30 août 2010
1
30
/

08
/

août
/

2010
21:33
I suffer right now from a very severe furniture shortage. So my mom brought me everything she could, meaning two awful kitchen stool that used to belong to my father's mother. Here they are:
one green: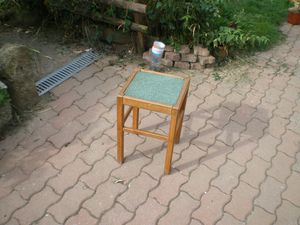 and one orange (did I already mention I hate orange?):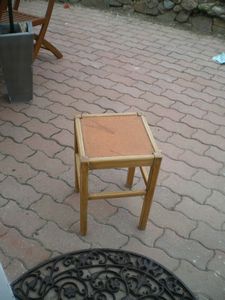 I had never painted a piece of furniture before, but I couldn't stand to put those in my already too colorful house. So I bought paint, brush and I rolled up my sleeves. And here is what they look like now.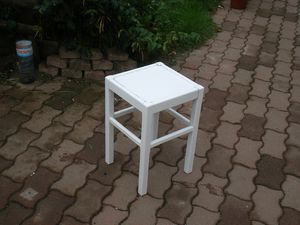 And by the way, this is not a stool anymore: it got upgraded to "under-the-printer" table... So the printer isn't on the floor anymore!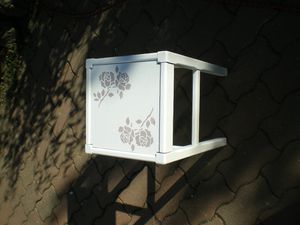 For the second one, I got bolder and painted roses to hide a stain that wouldn't go away after three coats of white! It's now a bedside table for the guest bedroom which actually still doesn't have a proper bed, but none of the friends who visited this summer dared to complain!