23 décembre 2012
7
23
/

12
/

décembre
/

2012
21:06
Dear readers,
Chers lecteurs,

I'm just writing a quick post in between re-re-packing for the hundredth time, trying to travel as light as possible due to a painful hernia... I even asked Shadow to eat light lately so I can carry him!
Au milieu de la sorte de folie qu'est toujours le mois de décembre, je tente de faire une courte pause pour un petit article.

I was supposed to have time to write my Christmas post yesterday, but I ended up trying to find my grand-mother... She had had that crazy idea to dust before we arrive all for Christmas and while doing that, she unhooked her phone... After trying to reach her all day, I was in panic, already picturing her unconscious on her floor. I phoned all her neighbours and most of them weren't home.
As I reminded her, dusting can be a dangerous habit!
So anyway, this post was to wish you all a
Merry Christmas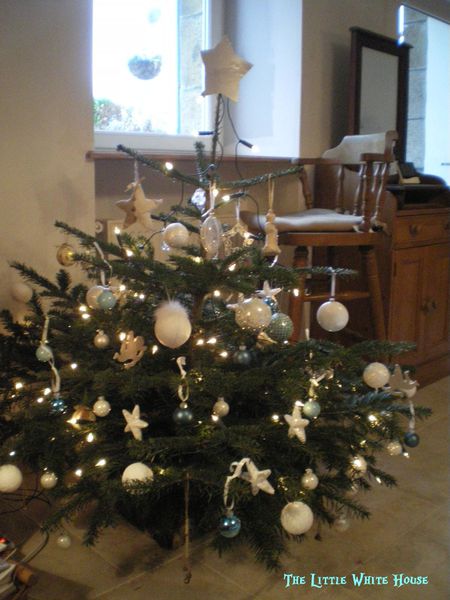 Je vous souhaite à tous un très
Joyeux Noël
I'm doing my best to keep ornaments ON the tree... But there's a little thief on the house!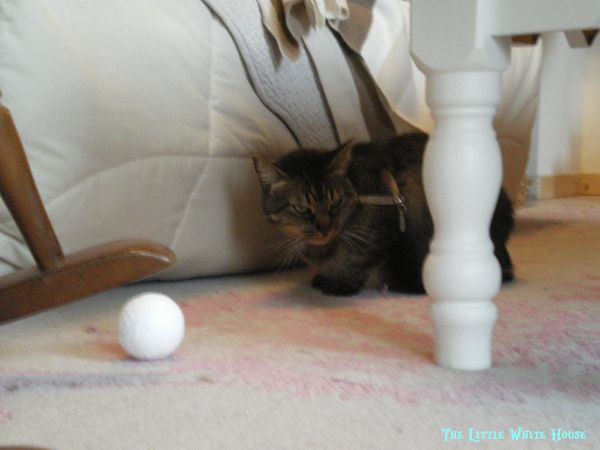 Trying his best to look innocent...
Un petit voleur fait de temps à autre disparaître une boule de neige située sur une branche basse...
Magali, from a Christmasy Little White House xxx