10 mars 2012
6
10
/

03
/

mars
/

2012
16:34
Dear readers,
Chers lecteurs,
Sorry the blog has been on hold for a little while... and will be for a little while longer, though I have several unfinished posts waiting to be published...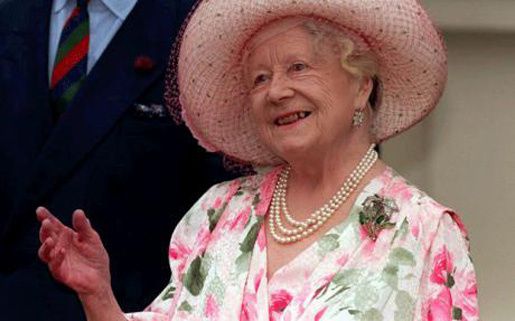 This is an hommage post to my grand-mother (no, my grand-mother was not Queen Mum, but she looked a lot like that...)
Aujourd'hui, il s'agit juste d'un petit article pour rendre hommage à ma grand-mère, qui si elle n'était pas reine, ressemblait à s'y méprendre à la Reine Mère, le chapeau en moins!
I can't say I was close to her... Our family is... complicated (I'll leave it to that) and I've never seen her much.
Je ne l'ai pas énormément connue et cependant, elle m'a légué sans le vouloir tellement d'elle-même.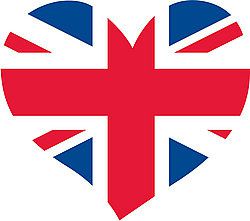 Though, because nature is sometimes a bit twisted, it seems she unwillingly influenced me a lot.
My father keeps saying I'm so much like her... And I know it sometimes bugs him a little, even if he loves me!
C'est elle qui avait du sang anglais dans les veines... Et bien qu'elle n'ait rien fait pour, l'amour pour ce pays a grandi en moi.
She was the one with English blood in her veins... And though she never spoke English with any of her children , the love of the "Grand-Mother Country" was somehow passed down to me...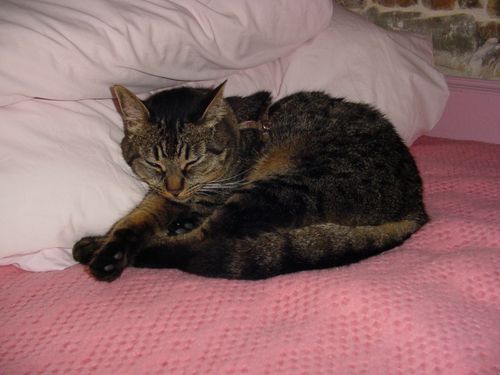 She loved pets and always had dogs and cats in her house.
Elle adorait les animaux... Une autre petite chose qu'elle m'a laissée.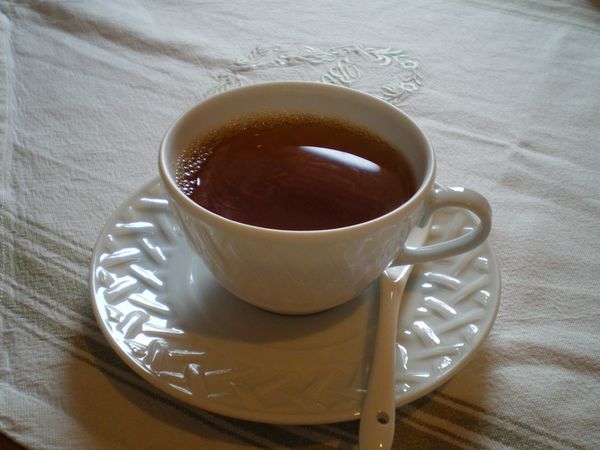 She drank a lot of tea... Though I believe she added milk in hers, like a real English lady.
Elle buvait tout le temps du thé... Enfin, je crois quand même que là, j'arrive à la battre!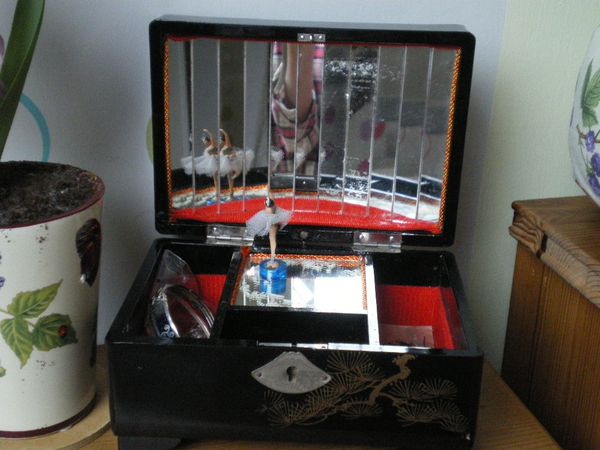 She loved to be surrounded by beautiful objects. This jewelry box was hers. She probably inherited it from an aunt and, though I have no idea how old it is, it may be from the thirties when China designs were in fashion.
Elle s'entourait de beaux objets et aimait les choses anciennes. Je pense qu'elle avait hérité cette boîte à bijoux de sa tante...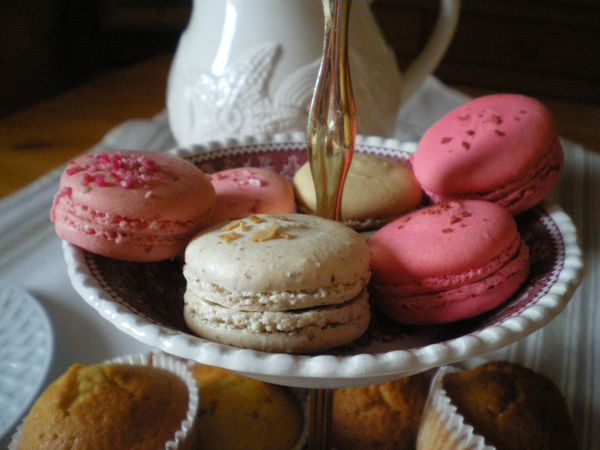 My sweet tooth is something I got from her as well...
Je lui dois aussi mon goût pour tout ce qui est sucré et "ne nourrit pas".
And my love for China and English transferware was hers first. It's just sad to think she never even knew about it.
Et aussi ma passion un peu ridicule pour la vaisselle. C'est juste dommage qu'elle ne l'ai jamais su...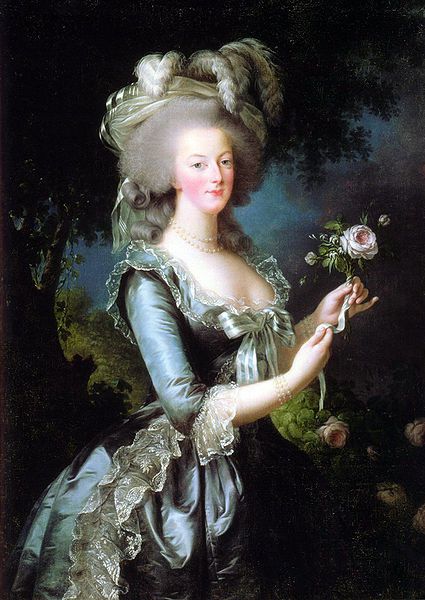 She loved pearls and even if they are considered as totally out of fashion here in France, I think they are the prettiest thing in the world... I don't know if it's because Marie Antoinette had pearls that she loved them, but she was a history buff and Marie Antoinette was a favourite of her.
Elle aimait les perles et Marie-Antoinette.... Ce portrait me fait penser que les deux sont liés. C'est encore quelque chose que je tiens d'elle, puisque même si tous les bijoutiers me disent que c'est complètement démodé, je craque depuis toujours pour les perles.
My own passion for history is something I can't go against, given two of my grand-parents were and my mother is fond of history...
Someone suggested recently that I was as sharp at her... I believe she meant both ways: intelligent and a little snapish... which, I must confess, is correct. You can't only inherit good things, now can you?
Muriel a suggéré que je tenais d'elle mon "esprit vif" et je pense qu'elle entendait par là aussi bien mon intelligence que mon côté sarcastique... C'est, je dois l'avouer, exact. On ne peut pas hériter que des choses positives, hein?

So, bye bye GrandMa, may you rest in piece... I just wanted you to know that I truly cherish all these little things that are part of my life and that you passed down to me without even knowing it.
Au revoir, donc, Mamie. Je voulais juste te dire que j'apprécie sincèrement toutes ces petites choses qui font partie de ma vie et que tu m'as transmises sans même le savoir.
Magali, from the Little White House xxx
PS: I didn't want to cry, but of course tears are rolling down my cheeks as I type, so please disregard any typo... I can't re-read my post...