8 décembre 2012
6
08
/

12
/

décembre
/

2012
19:39
Dear readers,
Chers lecteurs,
Going shopping in December around here is pure craziness. There's just nowhere to park and even if you can park, there are so many people in the aisles that it gets on my nerves in no time and there's no need to tell you the lines at the cashier are "as long as a day without bread" (French saying).
Alors qu'il est impossible de trouver la moindre place pour garer sa voiture dans les parkings des magasins en ces temps de fêtes, j'ai décidé d'utiliser ma méthode habituelle: dénicher sur Le Bon Coin l'objet de mes rêves et aller le chercher, ayant ainsi l'occasion d'une petite ballade.

So I went shopping my way today. I found something I liked and needed on the Internet, phoned the lady selling it and hopped in the car.
Of course, I wandered in the town the seller lived in.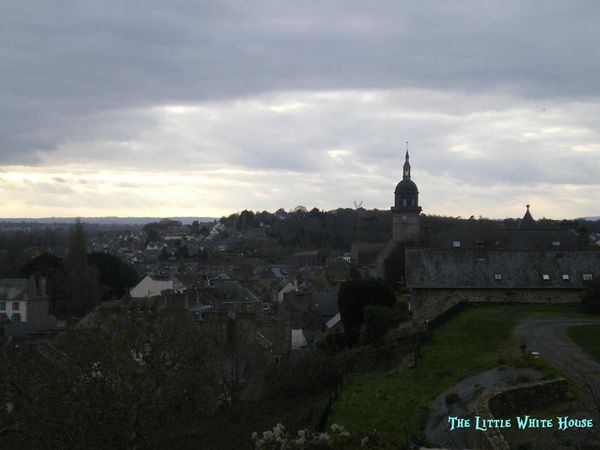 I apologize for the quality of the pictures... The light was just "bleak" today.I actually love the colour of the skies at this time of the year.
As many old towns, it is built on a hill top... which makes visiting the town rather tiring!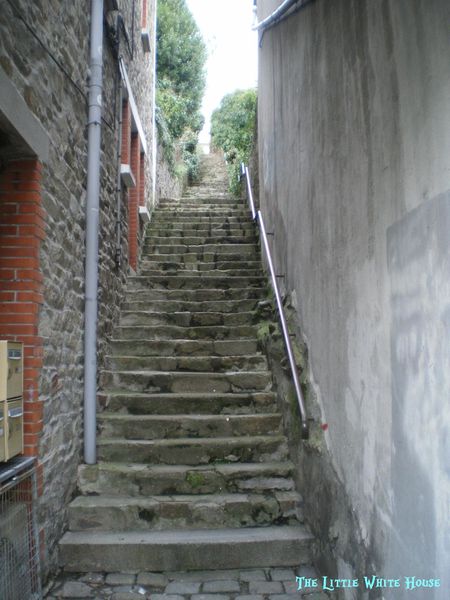 Lamballe is an old medieval town with lots of tiny narrow streets, so taking a picture with a camera like mine is a challenge, as I can never get a whole house in the frame!
Lamballe est une jolie petite ville médiévale dont les rues sont tellement étroites qu'il est difficile d'avoir le recul nécessaire pour prendre des photos!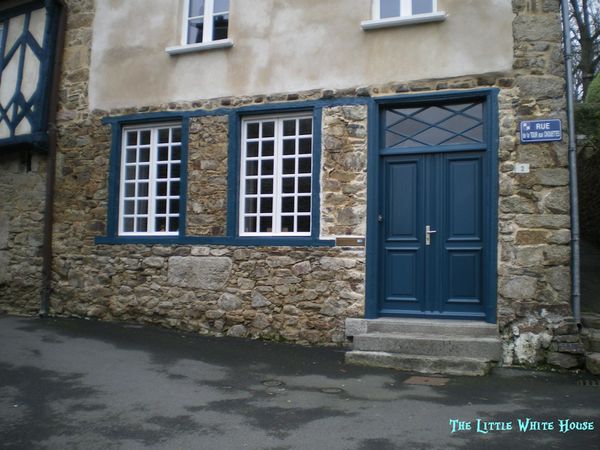 I swear I didn't drink before taking the pictures! The houses are wonky, either because they are very old or because they never were straight to begin with!
Non, non, je n'avais pas bu avant de prendre les photos. Les maisons ne sont juste pas droites du tout!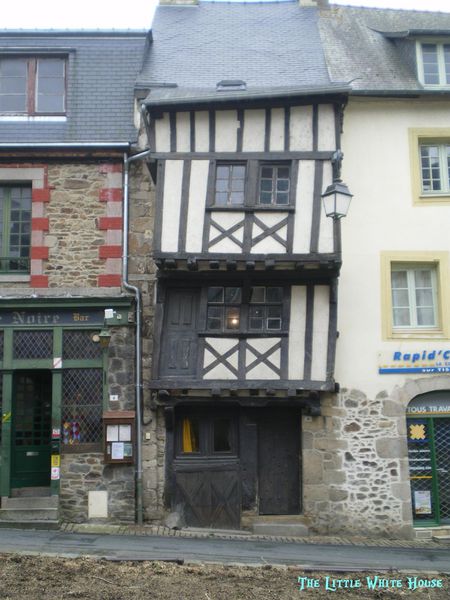 I'm so sorry the square was being redone unfortunately for my pictures...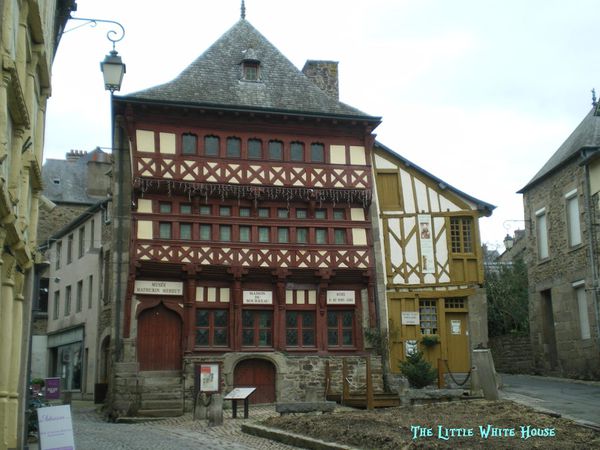 I saw glimpses of beautiful houses hidden behind big gates.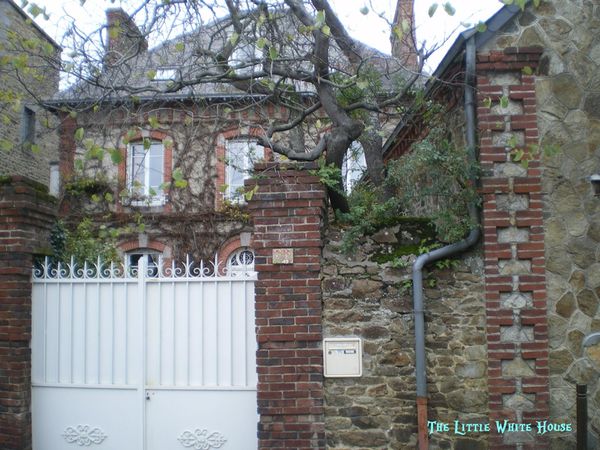 And even a white xxx was blooming in December!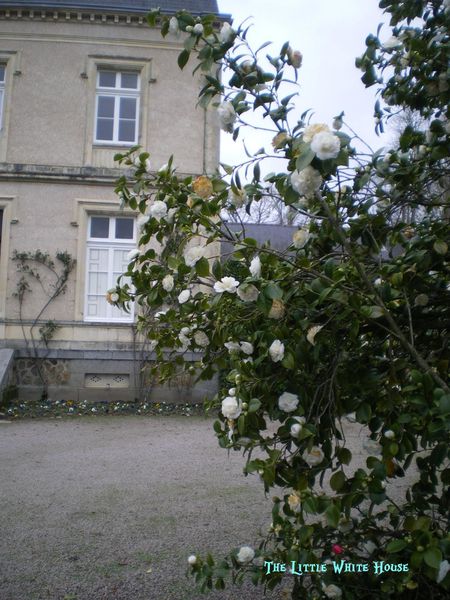 Can you see the house has interior shutters?
Obviously, I couldn't walk those streets without thinking of the unfortunate Princess of Lamballe who was a close friend to Marie-Antoinette and was killed during the 18th century revolution. She never walked those streets, though.
Evidemment, en arpentant ces rues, j'ai eu une pensée pour la pauvre princesse de Lamballe, même si elle n'a probablement jamais mis les pieds dans cette ville!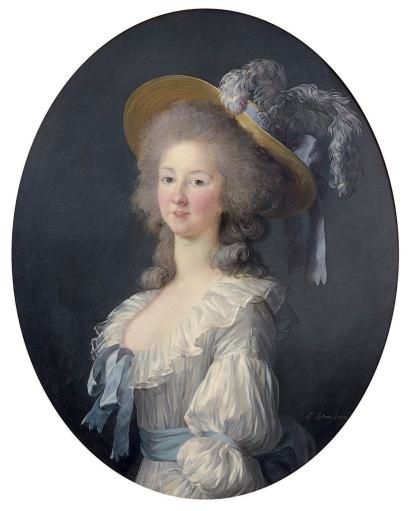 La Princesse de Lamballe, by Elisabeth Vigée-Lebrun.
Thanks for joining me in that cold and damp weather for the walk!

Now, to see what I bought today, you'll have to come back!
Magali, from The Little White House xxx