8 juillet 2010
4
08
/

07
/

juillet
/

2010
21:23
Hi!
It took a long time (or so it seemed to me) but at last, I have the keys! The front door key looks so much like an old key: I absolutely love it!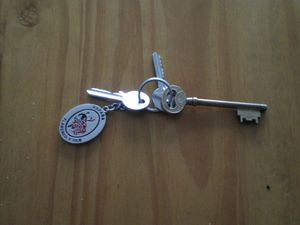 The problems actually begin when you use that wondeful key to open the door... The previous owner had a very peculiar taste when it comes to house decoration... It's like walking in the "Little Shop of Horror", litteraly. When I described it to my Mom, she nearly died because she was laughing so hard, she thought I was making things up... But when she came to visit for the first time yesterday, she said I had even let some things out and that it was worse than what I had described!
I know, everyone is dying to see pictures now...and it'll come. I'm such a long way from being chosen as "Cottage of The Month" by Jennifer!
So, I have the keys and the house is officially mine (yeah!) but I still have some roommates. I agreed to keep them while their owner is building a new househen for them. Bonus: I get free eggs in the meanwhile!
Here are the girls: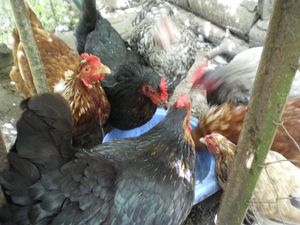 Now I need to pack everything ... Only a few more days before the official removal. But I've got help, so I can't complain!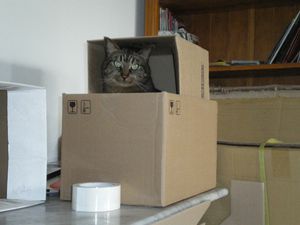 Little White House xxx