31 août 2011
3
31
/

08
/

août
/

2011
21:42
I had to spend the day in Paris yesterday. "Had to" might seem a weird way to say it if you're dream is to visit the city. But I wasn't there for a sightseeing trip... unless you count Tenon Hospital as a must-see.
You could, actually, as it's an old historic building.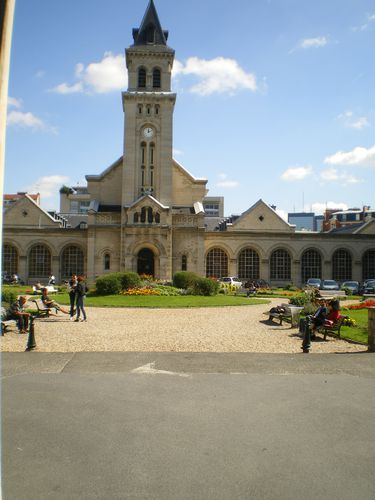 Sorry, the picture is awful... Not centered or anything, but try taking a picture while doctors, nurses are running around and you don't want to delate them from whatever important thing is making them run!
So, anyway, there I was for a day for a medical exam...
When I left the hospital, I had an other four hour to spend in Paris before my train back home... So I went shopping!
But I thought shopping was a sport that required some energy so I went to ... Starbucks. I Know, how very unFrench! But, just in case you're visiting Paris on your own someday, here's my tip. Near the Opera (which I NEEDED to see as it's my favourite monument),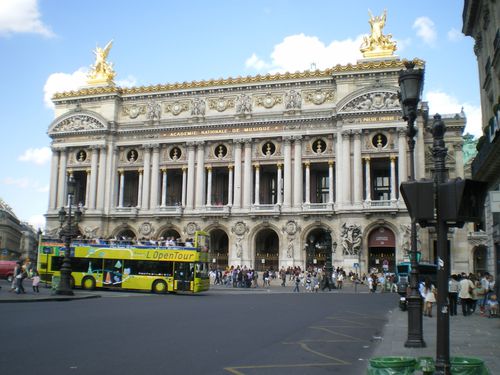 (candid picture taken while holding a very heavy bag of china I had just bought and a steaming cup of tea from Strabucks - wait - how did I even hold the camera?)
So, where was I? Yes, near the Opera is a Starbucks set in the most perfect building: it's easy to eat on your own there, not that expensive (at least for Paris) and they have killer ceilings: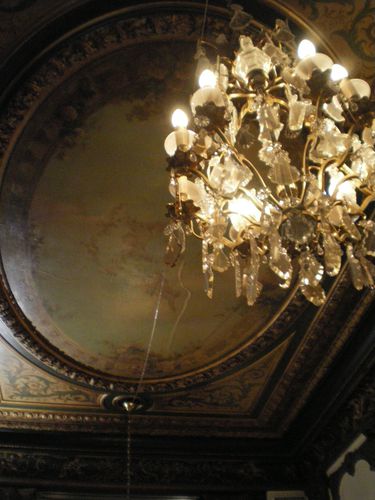 Again, I swear I had tea and not alcohol while taking the pictures, but at 1pm it was crowded with people holding trays covered with hot beveragesand I didn't want to create an accident by standing for hours in the way (you should have seen the faces of people when I took out my camera - "an other tourist" they thought very loud). I just snapped the pictures before going out, thinking nobody would believe me if I wrote Starbucks had the best ceilings!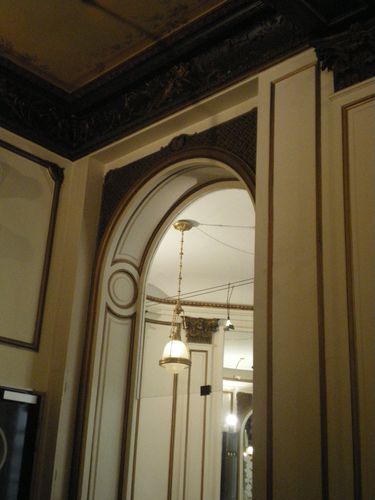 This is the arch leading to the restrooms... really makes you want to pee, hey?
Besides their ceilings, they also have yummy cinnamon rolls...
Very Parisianly yours,
Magali, back at the Little White House