20 novembre 2011
7
20
/

11
/

novembre
/

2011
16:55
I must say I'm utterly amazed that I still have readers, though I haven't been a good blog-partier lately nor have I been much of a writer actually. So maybe it's time to tell you what's really happening at the Little White House.
This is not an easy post to write, so please pardon my English, which is not perfect when I get emotional. Corrections most welcomed in your comments!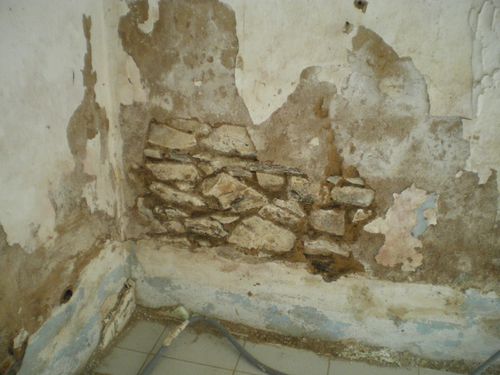 Last summer I discovered that the house was actually roting from all the water it was absorbing. There were various reasons for that and trying to think fast, I decided some major renovation was needed. It was a tough summer, but in September I thought the worst was behind me.

How naive I was!
The stone wall began to show sign of humidity as early as mid-September! I must say my first reaction was to panic and I seriously thought I'd better get rid of the house and that I was way over my head believing I could run the renovation of such an old house!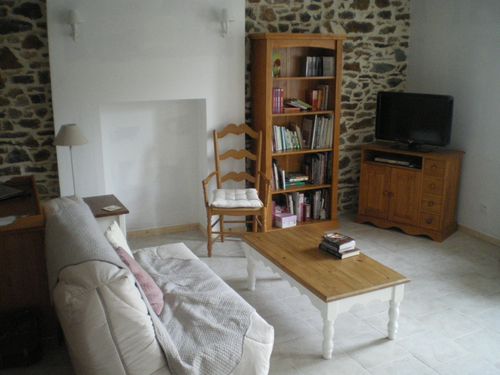 Before completely loosing my mind with worry, I did what always works for me when the situation seems to get out of hand: studying. I spent lots of nights reading things on the Internet about humidity and how and why water travels in old walls. I avoided forums as much as I could, because people are most of the time so negative on them... But I studied architecture sites. A big thanks has to be given here to the Canadian government : they have great pdf documents that really simplifies things and it was a great start for me. (I wasn't promised a Canadian citizenship to write this line!!!)
I even got in touch with a "humidity professor" (it does exist!) from an architecture school. He wasn't very pleased with me at first for having the guts to phone him... But after a few minutes, he thawed out when I told him that I had read his entire website and the page he had written on wikipedia... After an hour and a half (that's how long the phone call lasted!) he said that I had done my homework better than most his students!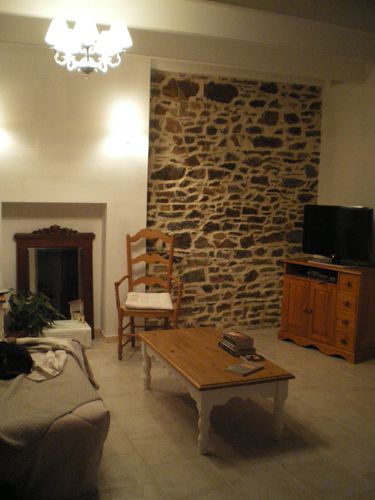 Knowledge made me stronger: I guess it's always true, whatever the subject is. I understand my house better, I realized that what people say about modern houses does not apply to my very old house and that the house and I will both find a way to figure things out only if I take the time to know it.
Good news now : as of mid-November, the walls are not as wet as they were in September and the humidity level in the house is correct for a seaside house. This means that a lot of the rampant humidity that I had in September was due to the new slab slowly drying and that the draining system I had done in the summer does work, at least a little!
So here was my confession: it was hard to write as I always have a feeling that all of you meet only success when renovating your houses. But I guess it's kind of a relief to explain why there isn't much decorating going on in the Little White House right now... Though I have a few things up my sleeve to show you later.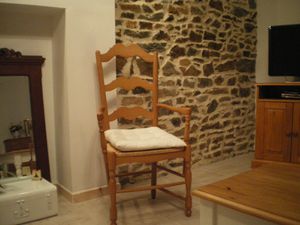 Thanks to all of you who come and visit the Little White House. Your visits and your comments make my day when times are rough!
Pictures (of very poor quality are they are not artistic pictures) are all of the same wall: 1) during the summer - 2) right after the renovation - 3) I removed the bookcase to be able to "study" the humdity in the wall - 4) taken tonight, the wall seems to be better. I guess you can't even see but the bottom inches of the wall are slightly darker...
Magali, from the Little White House