6 février 2011
7
06
/

02
/

février
/

2011
11:18
Hi everyone who's stopping by!
Here are some pictures of some winter blooms that are currently the joy of the Little White House.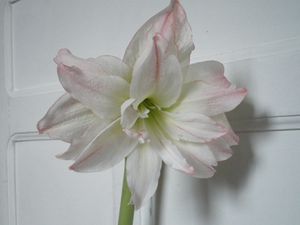 Voilà les fleurs qui illuminent cette fin d'hiver dans la petite maison blanche.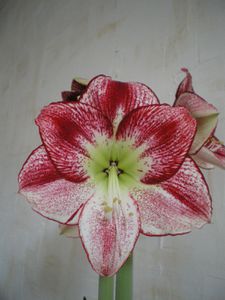 When I bought this one it said it was pink. But, it's rather red, isn't it? It's really pretty, though.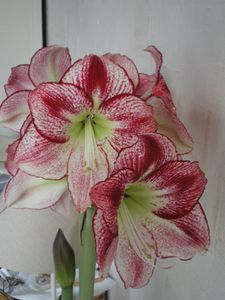 Quand j'ai acheté le bulbe, il était censé fleurir rose, mais bon, c'est raté! Mais il fait tellement de jolies fleurs veloutées que je ne lui en veux pas.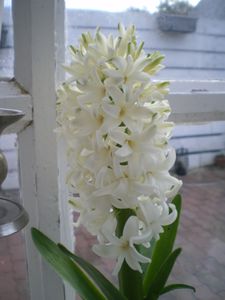 La jacinthe du décor chandeleur de la véranda a fleuri et elle embaume l'entrée de la maison.
This one smells so good!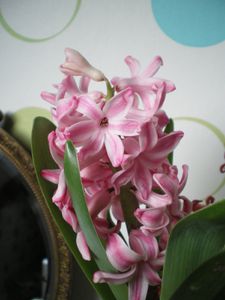 I hope this pictures made you smile... Flowers always make me smile...
Hey! You weren't really thinking I didn't have a song playing in my head while writing, were you?
Little White House xxx