7 octobre 2012
7
07
/

10
/

octobre
/

2012
21:36
Dear readers,
Chers lecteurs,
Do I really need to tell you that I'm currently working on fairy tales?
I first thought of having a cheval mirror when I saw one there:
J'ai commencé à avoir envie d'une psyché après en avoir vu un ici: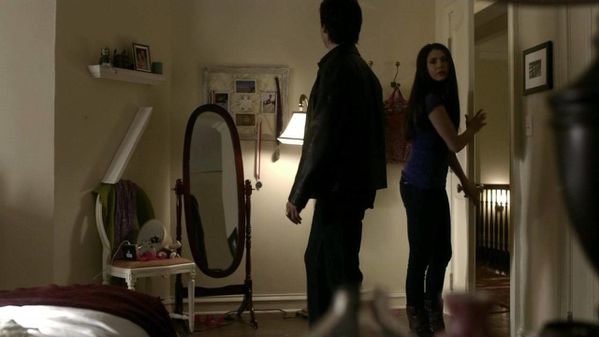 I spotted one on Le Bon Coin (French Craig's List) that was even more beautiful according to me and that was English (double bonus! - boni - just in case you know Latin).
Et peu après, j'en ai repéré un sur Le Bon Coin qui était non seulement joli, mais ausii anglais, que demander de plus? Il y avait même une photo pour preuve!
Here's the tag that is behind and that was pictured on the website.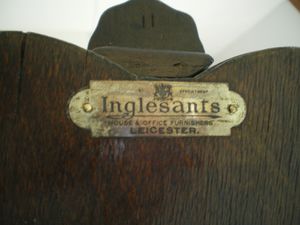 I checked it out on the National Archives on the Internet and it turned out this company was active between 1889 and 1937. Score!
Là, par curiosité, parce que je suis curieuse et que j'aime bien comprendre les choses, je fais une petite recherche Google et je découvre que la compagnie Inglesants a cessé d'exercer en 1937. Wow! Et qu'en plus, ça a l'air de se vendre assez cher... Par exemple, 695 £ pour ce repose-pieds. Gloups!

For example, I found on this Internet this footstool by the same company: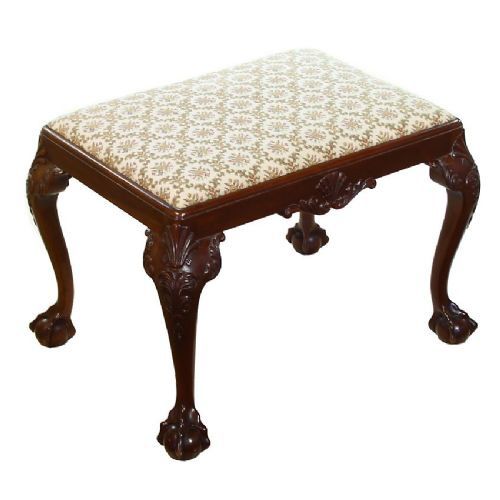 for 695 £!
And they asked only 60€ for the mirror, which happened to be in the harbour next to my village, a mere ten minutes away from my house!
I convinced my parents to take me (it wouldn't have been possible with my tiny car!)... And bonus (again!), we got to see a beautiful house with a seaview!
Now, here it is, in my bedroom... please ignore the wall paper, heritage from previous owners and the wall lamp (same heritage):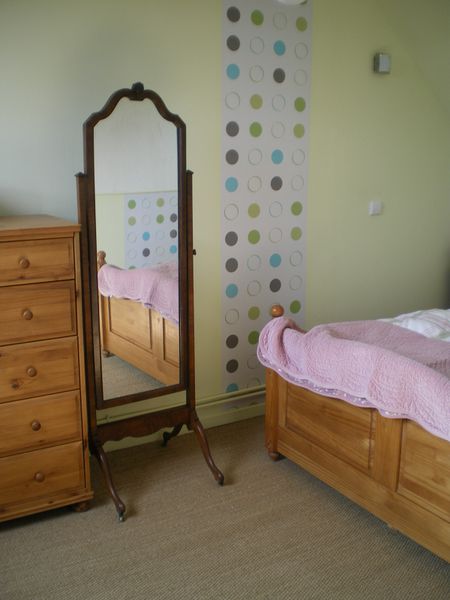 Et le voilà donc dans ma chambre (dont la déco n'est absolument pas la mienne... ne jugez pas, par égard pour les anciens proprios!). Oserais-je vous dire que je l'ai négocié pour 50 €? J'ai presque honte...
Please admire the shell on top of it.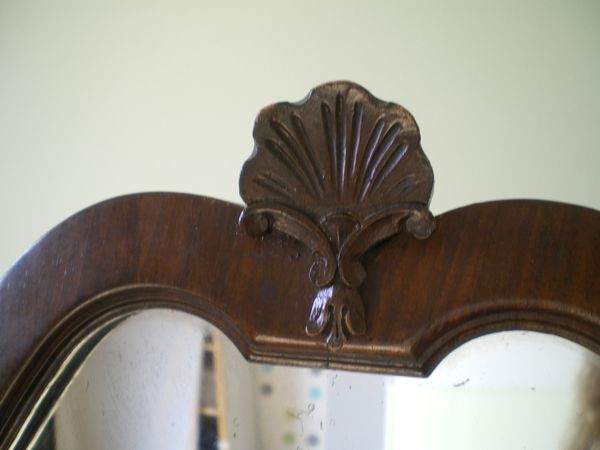 And the handles on the sides...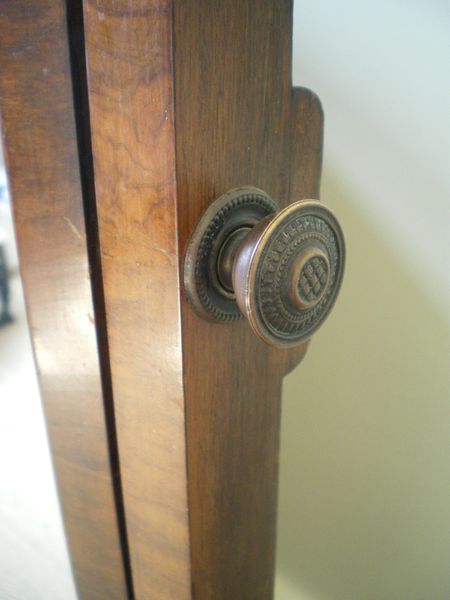 I have no idea when the bedroom will get a makeover, but item # 1 is purchased! Did I mention I got it for 50€?
Je ne sais pas ce que je fais faire de cette chambre plus tard... J'ai plein d'idées, mais vu que ce n'est pas pour tout de suite, je ne me décide sur rien encore... Mais j'ai déjà le miroir!
So which is better my TV inspiration mirror or the one I found in real life? - It's not that often that it happens that way! -
Magali, through the looking glass xxx