4 octobre 2011
2
04
/

10
/

octobre
/

2011
08:19
Fall, really? It's hotter around here than it has been all summer!
Sérieusement, c'est l'automne? Mais les températures sont bien plus élevées que cet été... Et j'e n'ai même pas encore pu crâner avec ma nouvelle veste de rentrée...
I've been kind of awol lately and I'm truly sorry I'm even too tired to read and comment your blogs.
The Little White House is living very hard times that I don't wish even to my ennemy's house!
So you may understand that I'm not in the decorating mood at all...
Je ne suis pas du tout, mais alors pas du tout, dans une dynamique de décoration actuellement, dû à un certain nombre de petits problèmes qui s'accumulent...
I haven't done any fall decorating...
Still I wanted to be part of Sarah's fall party... So here's the only "fallish" thing I did lately...
Mais quoi de mieux que cuisiner pour penser à autre chose... En plus, après, on a le droit de déguster!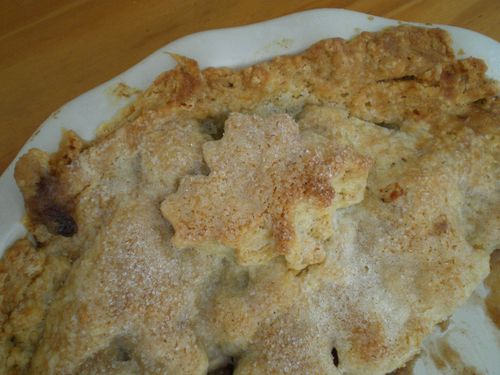 Apple pie. I love a warm apple pie any time of the year, but especially when the apples are just falling from my mum's tree!
So if you want a taste of autumn, head to your kitchen!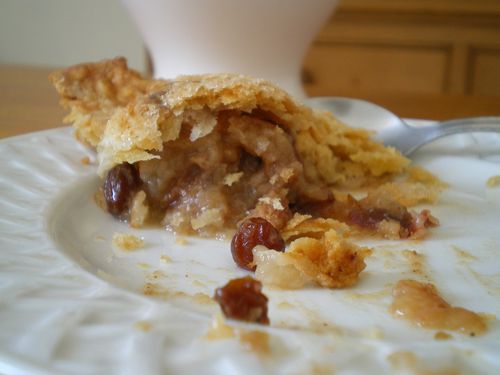 This is what you'll need for the pastry:
1 cup flour
2 tablespoons sugar
70/90 g butter (I use salted butter, being from Brittany...)
1 tablespoon milk
water... enough to make the dough, I can't really say!
For the filling:
4 to 6 apples (depending on the size of the apples your tree is yielding!)
1/2 cup sultanas
1/2 cup nuts
1/2 chopped dates
4 tablespoons brown sugar
some lemon rind
1 tablespoon orange marmelade
1 teaspoon ground cinnamon
2 to 4 tablespoons flour
2 teaspoons of butter
Mix all the ingredients and pour the filling in a pie pan.
Cover with the pastry.
Drizzle some sugar over it.
Bake for about 40 minutes (oven at 180°C/350°F)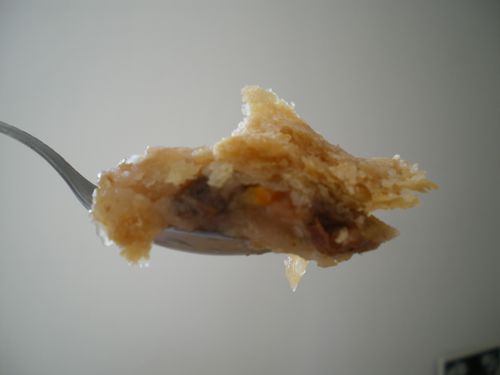 Enjoy!
You may want to serve it with vanilla ice-cream, but this is strictly forbidden for me... And we don't want to be sick on top of everything, do we? - using "we" to speak of myself may be a sign that problems are making me slightly insane!
Believe me, it's good comfort food! You may notice I was too eager to obey my sweet tooth and forgot to take a picture of the pie when it came out of the oven...
Magali, from the Little White House's kitchen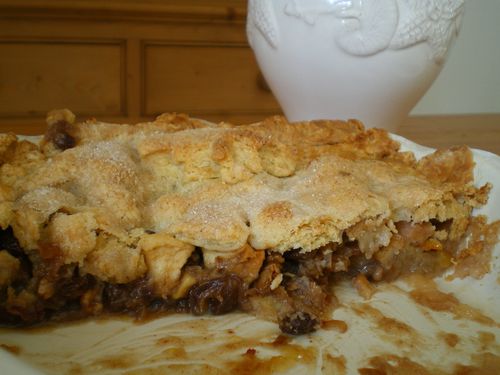 I'm bringing my apple pie to the following party: