17 août 2011
3
17
/

08
/

août
/

2011
20:37
Dear readers,
Chers lecteurs,
There's an activity I only have time for during summer.
Il y a une activité que je ne pratique presque que l'été.
Sunbathing? Scuba diving? Surfing?
You're so very wrong! Cross-stitching!
Bain de soleil? Plongée sous-marine? Surf?
Vous n'y êtes pas du tout! Je brode.
The vet said I had to keep a close eye on my cat to see if he had any more fit. So I took the embroidery out every day while he was in my parents' garden.
I did a couple project for other people and then I took the fancy to do something for my kitchen... because one day I will have a proper kicthen (a girl can dream!).
I bought that plain dish towel.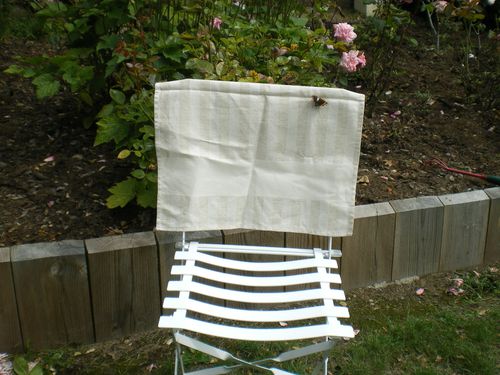 A butterfly seemed to like it as it stayed there while I took the picture!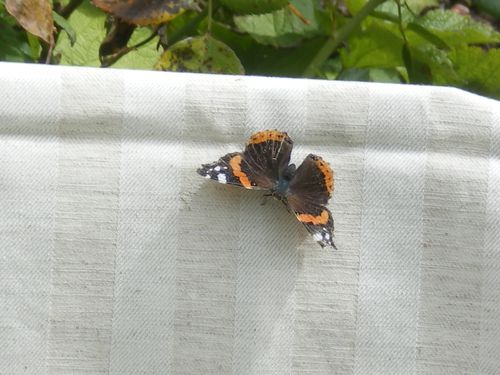 Here's what the towel looks like after a 30-something hour work. Not in a row, of course, I did eat and sleep a little!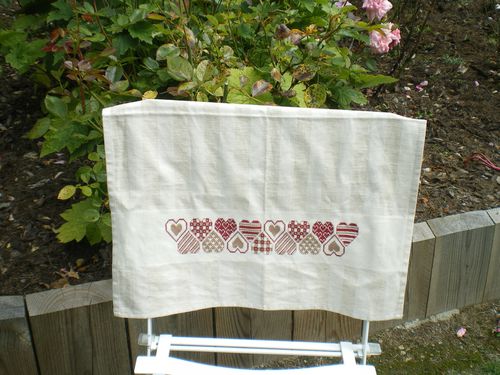 Voici à quoi ressemble maintenant le torchon de cuisine (après de nombreuses heures de travail). Il a un petit air de noël alsacien, non?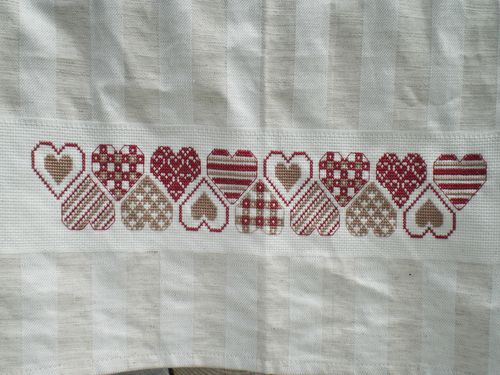 It looks a bit Christmasy and alsacian, I think.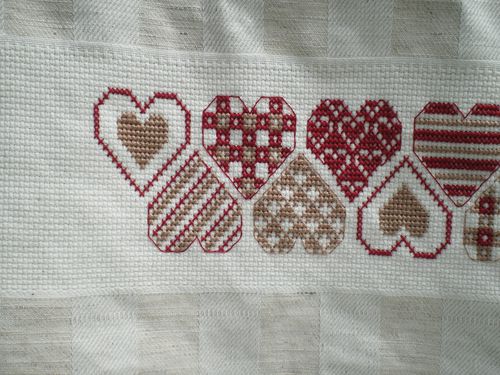 I'm sorry I had no time to iron it before taking the pictures... I just remembered to snap the pictures before packing everything to go back home (still a mess but a liveable kind of mess - if by "live" I mean camping in the wild nature is easier !).
Magali, from the Little White House