24 octobre 2012
3
24
/

10
/

octobre
/

2012
20:55
Dear readers,
Chers lecteurs,
As you might remember, the transformation of my garden is a long process...
La transformation de mon jardin ne se fait pas en un coup de baguette magique. Mais je suis fière aujourd'hui de vous présenter mes toutes premières pommes...

But today, I'm proud to show you my first home-grown apples...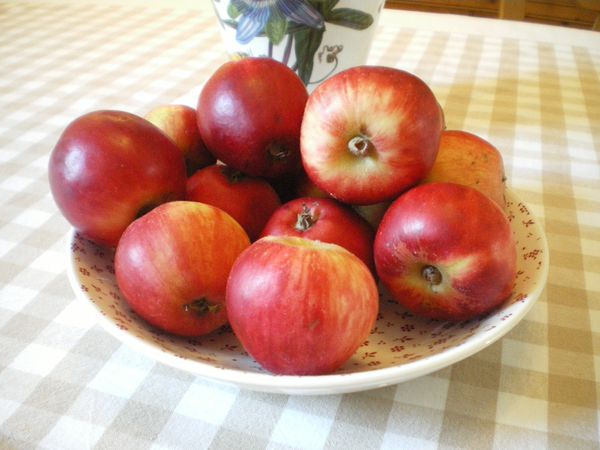 There are very evil-stepmother red, but they taste delicious... And no, I'm not biased!
Elles sont aussi rouges que celle de la belle-mère de Blanche-Neige, mais elles sont délicieuses... Je suis très objective, de toute évidence!

There won't be enough of them this year to make jam (apple jam is my favourite)...
Il n'y en a pas encore assez cette année pour faire de la confiture. Mais quand je pense à ce à quoi ressemblait ce bout de jardin il y a encore un an..

But patience is the key in gardening.
Only a year ago, the "verger" looked like that: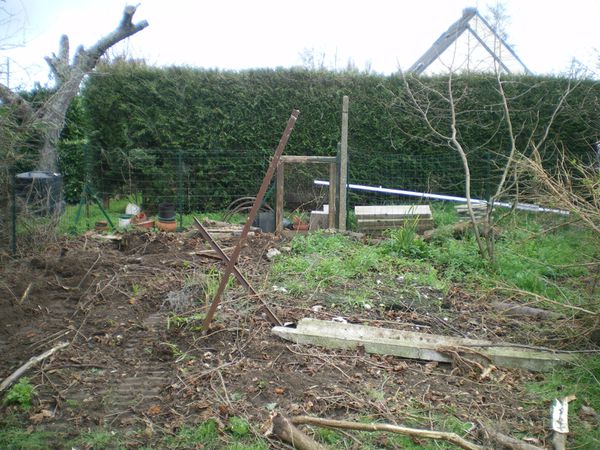 So, I'm completely extatic with that very first harvest, coming from what's now quite a nice part of the garden.
Je suis enchantée de ce petit coin calme qu'il est devenu.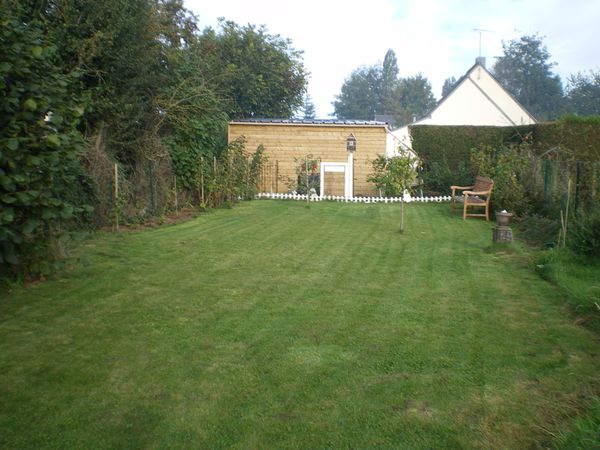 Can you see that there are a few more apples left on the tree?
I have big plans for the area that's on the front left of that picture... More on that next spring. Again, gardening is linked to patience.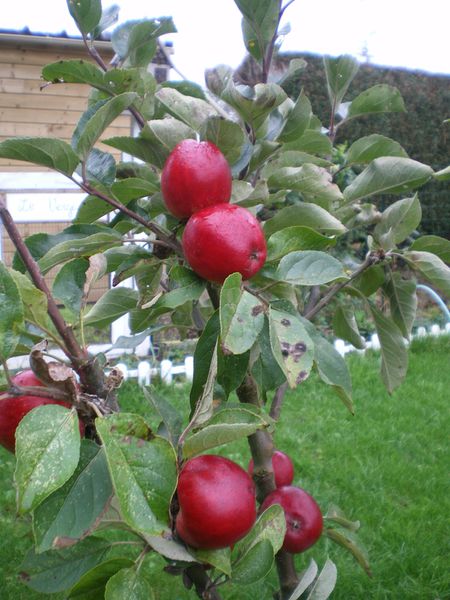 I can't resist showing off my apples once more... Please, don't get mad at me!
Je ne résiste pas à l'envie de crâner encore une fois avec ma récolte... Désolée! Ne m'en voulez pas!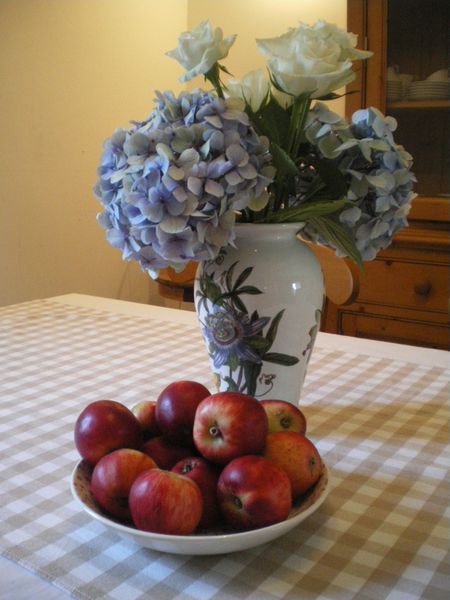 You can have one, if you're not worried it's poisoned...
Magali, from The Little White House xxx