4 avril 2011
1
04
/

04
/

avril
/

2011
20:03
Dear readers,
Chers lecteurs,
Spring is trying to win the battle against winter...
Le printemps se bat pour chasser l'hiver...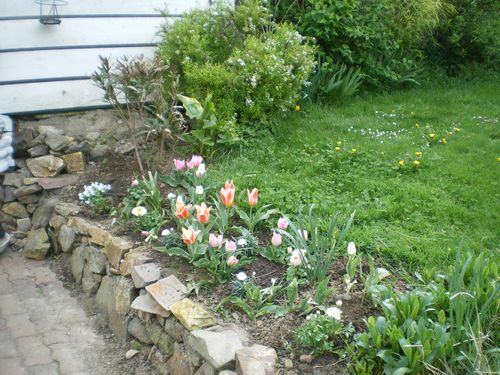 The tulips are out and to my utter dismay, some are kind of yellow and red. Can you see them in the middle? They were called "Quebec" and were supposed to be cream and pink when I put them in the flower bed last fall...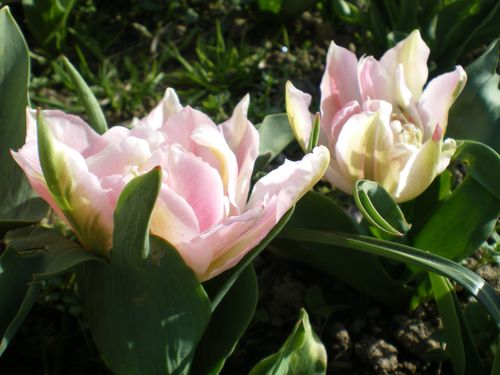 J'avais envisagé un parterre de tulipes blanches et roses à l'automne dernier... Mais quand les bulbes du milieu sont sortis de terre... Ils se sont révélés plutôt jaunes et rouges. Ils portaient pourtant le si joli nom de "Québec"...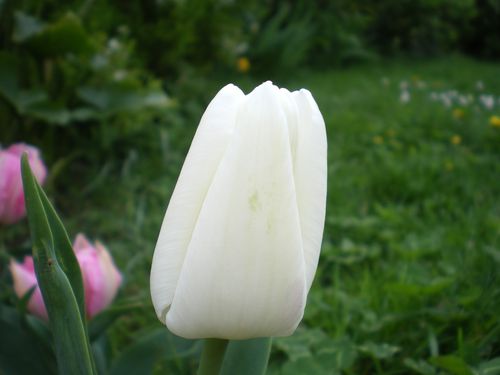 I always wonder how nature can create such a pure colour.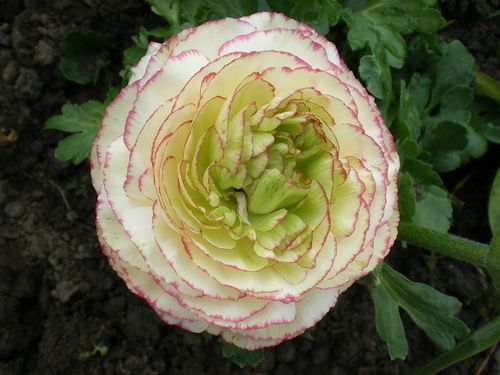 Last Friday, I went to a local shop to buy some buttercups. It's the right name, isn't it? Feel free to correct me if I'm wrong.)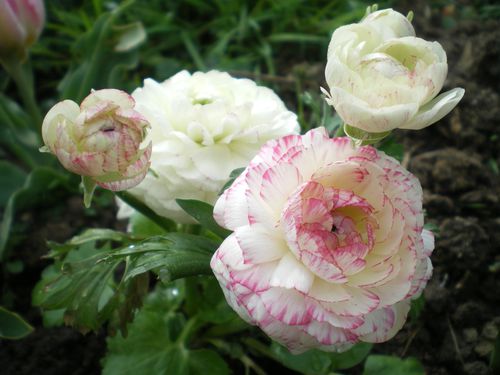 I wanted that shade exactly: white with touches of pink.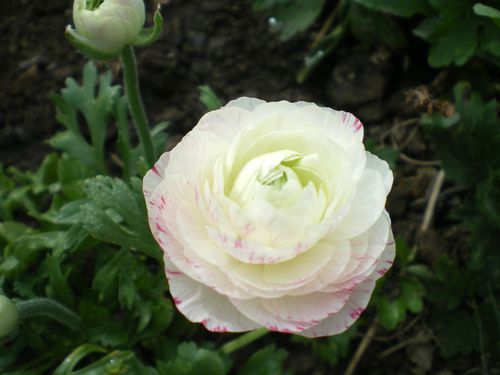 But I parked so early in front of the shop that it was actually closed and I had to wait for a quarter of an hour in my car.
Vendredi, la météo ayant annoncé du soleil, je me suis précipitée à la jardinerie. Un peu trop précipitée, en fait, car je suis arrivée un quart d'heure avant l'ouverture...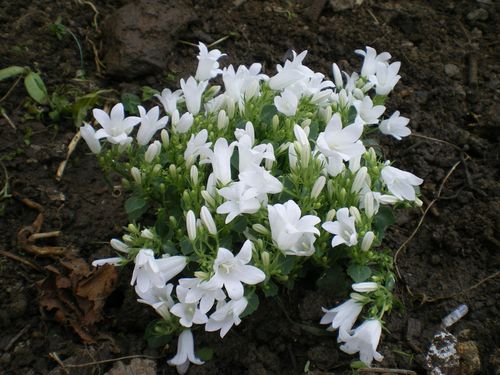 Je voulais des renoncules et des campanules blanches, oui, je sais, tout le monde les veut violettes, mais je les trouve adorables et plus lumineuses en blanc... Mais comme je ne suis pas douée pour garder les renoncules, j'ai aussi planté quelques oeillets.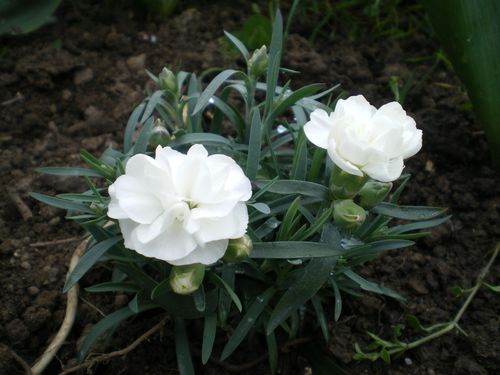 What do you mean "enough with the pictures"? Really. Just one more, please.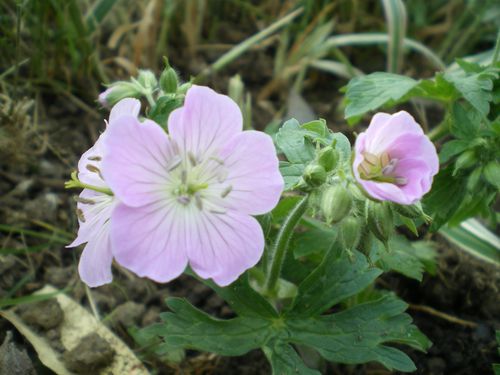 J'espère que tout reprendra, mais ce sont mes premières plantations en pleine terre, alors, je ne suis pas bien sûre. J'y jette un coup d'oeil toutes les dix minutes, comme si ça pouvait aider!
This is actually the first flower bed of my life! I only had a balcony with pots before. I like it so much, I go check on it every minute or so...
Magali, from the Little White House xxx
PS: A few hours after I took the pictures we had the worst hail storm ever... But apart from a few broken tulips that are now in an old milk bottle in my veranda, nothing was damaged.

Quelques heures après les photos, un orage de grêle monstrueux s'est abattu sur le jardin, mais à part quelques tulipes effondrées, tout semble avoir survécu.
I'm joining "Making the World Cuter", as these flowers do make my part of the world cuter!

and: