7 décembre 2012
5
07
/

12
/

décembre
/

2012
20:15
Dear readers,
Chers lecteurs,
My Christmas mantel is very, very simple. So you might wonder why I'm so extatic about it and so proud to show it on the blog.
J'ai choisi un décor de cheminée extrêmement simple pour ce mois de décembre... Et vous vous demandez sûrement pourquoi j'en suis si fière.

Well, this is how the wall looked like when I bought the house.
Eh, bien, petit voyage dans le temps. Voilà à quoi ressemblait ce mur quand j'ai acheté la maison!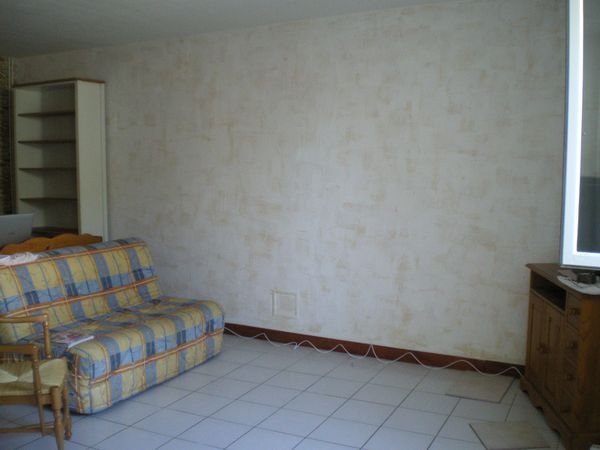 And the same wall tonight. Allow me a little "Tadaa!" moment.
Et aujourd'hui!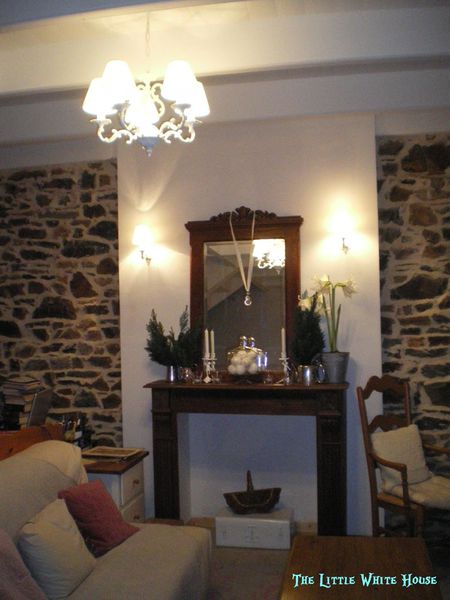 I'm sorry about the awful quality of the picture. It's been raining for days and my very basic camera can't do better (to be fair, it's actually the best of a series of very bad pictures!).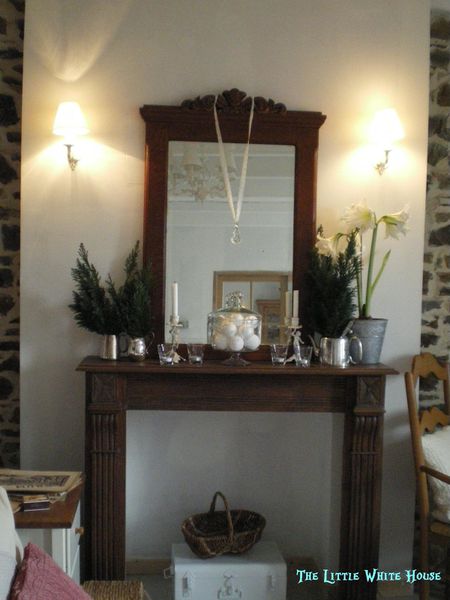 Après plusieurs jours de pluie, la lumière est affreuse et c'est le mieux que mon appareil un peu primitif pouvait faire. Finalement, c'est mieux à la lueur des bougies.
Anyway, I believe the mantel is to be seen by candle light.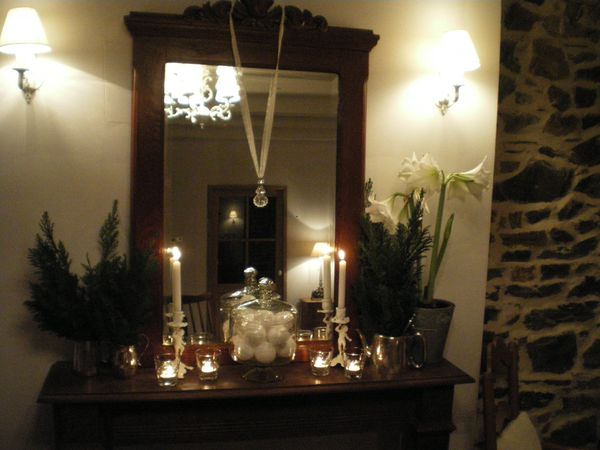 When we removed the dry wall, I discovered that the old stone mantel had been destroyed at some point of the house's history.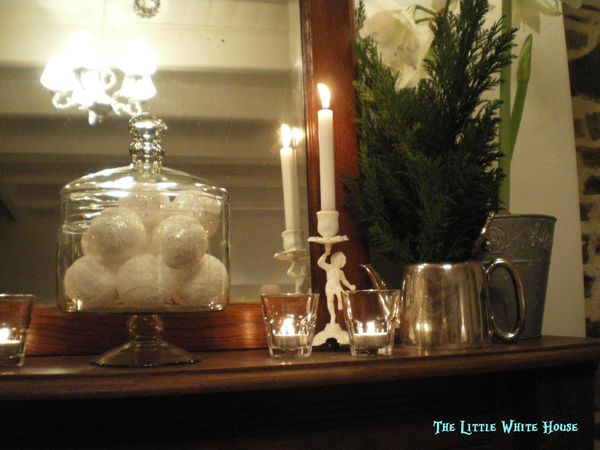 I was very disappointed as I had been dreaming of having a mantel, like forever! So the wood one you can see here is an attic-sale find.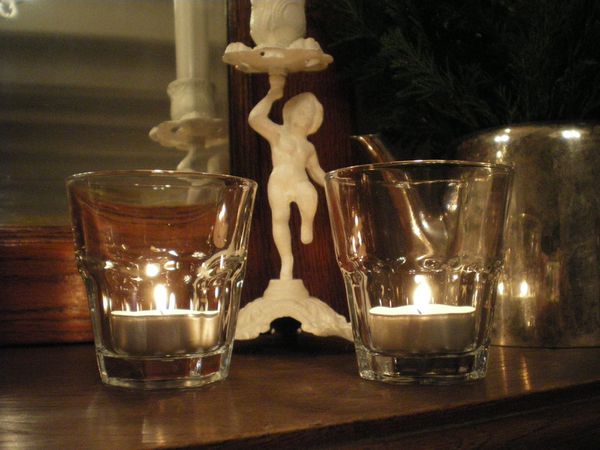 I actually enjoyed decorating it, even if the rest of the house is a mess due to the renovation going on (and on, and on). It's part of the glass-hafl-full philosophy!
While I let you have a look at my silver collection, my cherubs and my jar of snow balls,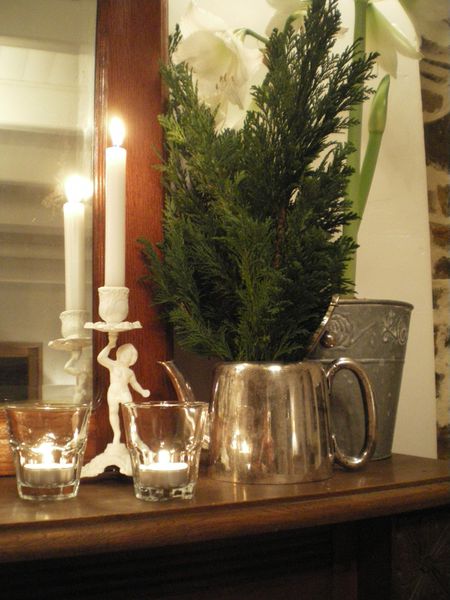 Let me marvel at the house transformation that can be seen in the mantel mirror!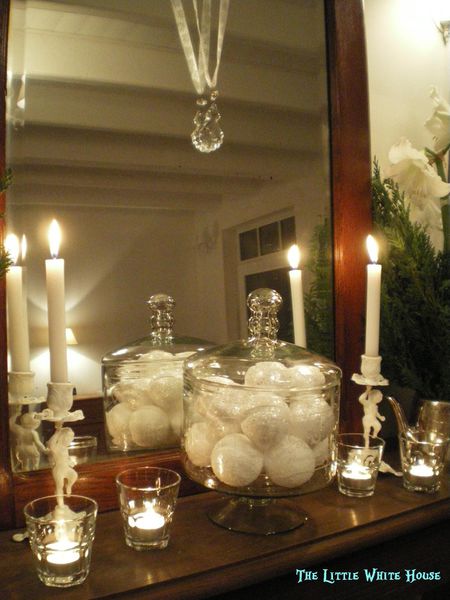 like the beamed ceiling or the transom on the door, for instance.
J'ai adoré mettre en place ce petit décor, même en plein milieu d'une maison en pleine rénovation. Mais, finalement, ce que je préfère, c'est voir dans le miroir le reflet des transformations effectuées: les poutres du plafond, l'imposte sur la porte, le manteau de cheminée chiné en brocante...

The amaryllis was nice enough to bloom on time.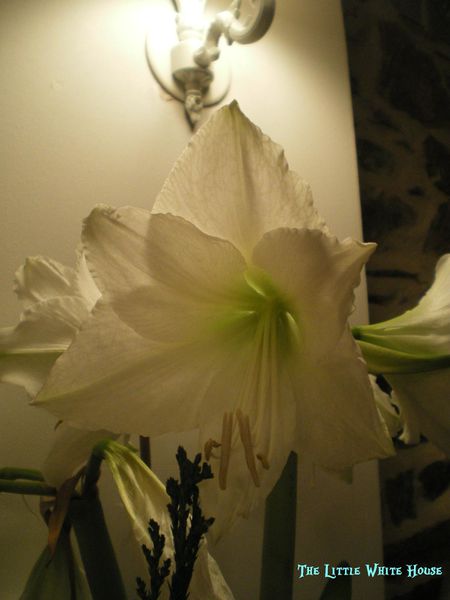 The mantel gives a very serene atmosphere to the room, which is exactly what I need right now!
I'm sending you serene vibes all the way from a rainy Brittany.
Thanks for visiting!
Merci de votre visite!

Magali, from The Little White House xxx