28 août 2010
6
28
/

08
/

août
/

2010
20:34

I don't have many friends, but I have wonderful friends. Two of my highschool friends came and visited me last May and they brought a table (and chairs) for my then-future garden! It was great because as soon as I got the keys, I had nothing in the house, but their gift!!!

I wanted to thank them through the blog and I hope everybody will enjoy some pictures I had fun taking since we had a wonderfully sunny summer.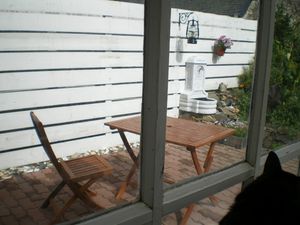 The bare table before I even settled in. And yes, one ear of the cat is on the picture!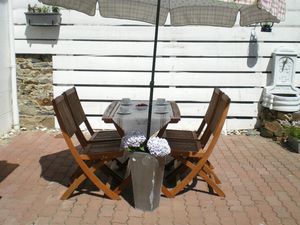 First teatime with friends in the Little White House.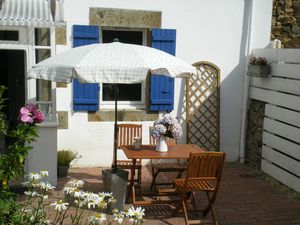 And as a treat and because it was requested (which means that people do visit the blog, yeah!), the first glimpse of the outside of the Little White House.
Last days of holidays for me...
Little White House xxx