2 mai 2011
1
02
/

05
/

mai
/

2011
17:50
So the very famous in France Stéphane Bern said we would all remember what we were doing when the Royal Wedding (it does deserve capital letters, doesn't it?) took place. My family and I sure do! It was an exhausting day!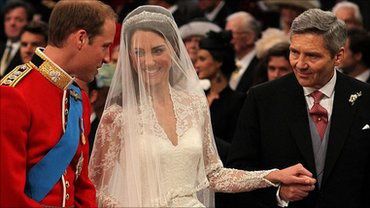 Stéphane Bern prétend que tout le monde se souviendra de ce que l'on faisait lors du mariage de William et Kate. Il y a des chances que cela soit vrai pour mes parents et moi.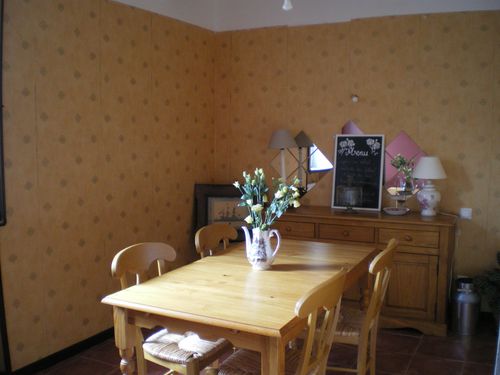 So let's rewind a little to a few days before.
Revenons un peu en arrière.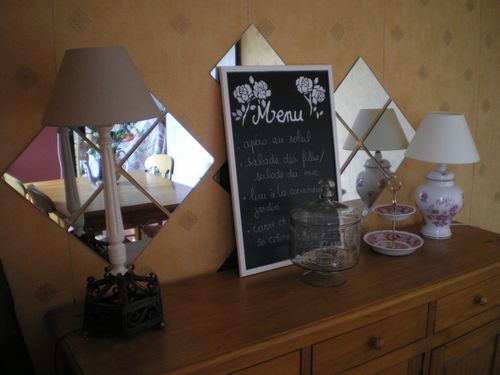 La, la, la... My phone is ringing with its specific tune telling me it's my parents calling.
My father: "We're coming to help you with your house next Friday!"
Me: "No way! I'm watching the wedding!"
My father: "The what?"
Me: "The Royal Wedding!" (Was he living on an other planet?)
My father: "..." (Silence meaning "my daughter has really lost it".)
Me: "Ok, come, but the TV will be on."
Drelin, drelin... Mon téléphone sonne de sa petite musique qui indique que ce sont mes parents qui appellent.
Mon père: "On vient t'aider vendredi prochain!"
Moi: "Non! C'est le mariage!"
Mon père: "Le quoi?"
Moi: "Le mariage royal" (Mais il vit sur une autre planète ou quoi?)
Mon père: "..." (Silence qui indique qu'il pense que j'ai complètement perdu la tête)
Moi: "Bon, venez, mais la télé sera allumée."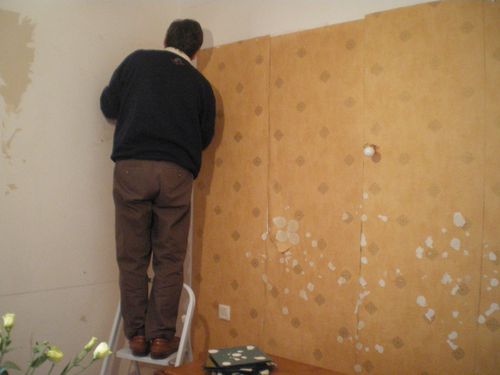 I guess my parents were a bit surprised that I wanted to watch the wedding as I'm not the most romantic person in the world (understatement).
Je crois que mes parents étaient un peu surpris que je veuille regarder cette retransmission, car le moins que l'on puisse dire est que je ne suis pas très romantique.
But some time before the wedding all the English genes in me woke up. Also, the history buff thought that she would give anything to witness Anne Boleyn and Henry VIII's secret wedding, so I couldn't miss this one.
Mais quelques jours avant le mariage, l'Anglaise en moi s'est réveillée. Et puis, ma passion pour l'histoire m'a fait dire que je donnerais n'importe quoi pour voir l'un des mariages d'Henry VIII et que je ne pouvais donc pas manquer celui-là.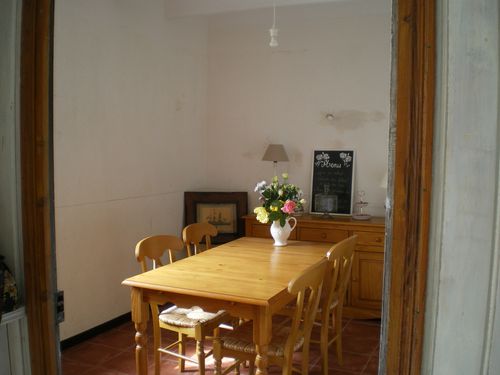 Actually it was lovely that my parents were there as my mother and I could cry together, while my father disaproved with his famous glare, which made it a fabulous family moment!
En fait, c'était génial que mes parents soient là: ma maman et moi avons pu essuyer notre larme ensemble sous le regard désaprobateur de mon père. Un vrai moment familial, quoi!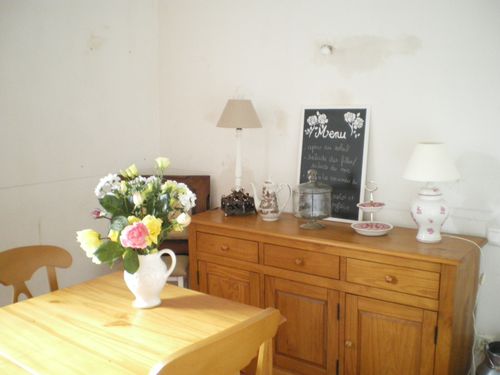 As every woman in the world, I guess, I was a bit jaleous, but not of her dress (gorgeous pleats, though, one of the first train I ever saw that is not a mess every time the bride moves), or of the Royal family, or of the fairy tale ceremony, but of the couple's obvious bond (which shows in that picture I chose above).
In case you didn't understand, my parents and I dewall-papered (unwall-papered? - I guess my knowledge of English stops at that kind of words!) the dining-room. My dad is just a pro at that!

Pour ceux qui n'avaient pas compris, nous avons passé la journée, un oeil sur la télé, à enlever le papier peint de la salle-à-manger! Mon papa est juste trop fort à ce jeu-là.
I asked Kate to wave goodbye to you for me, and she was kind enough to do it.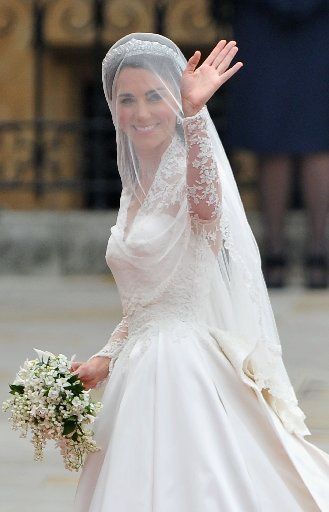 Magali, from the Little White House
PS: For those who are wondering the dining-room is not finished, this was just phase 1... Phase 2 if Kate gets pregnant!!! Seriously, the Little White House is facing a truly awful issue... I'll tell you all in a next post.